This house is a Christmas present to my cousins, Rachel and Shelby. They would play for hours with my dollhouses whenever they come over, so I thought they should have their own!
I was given the opportunity when Bill Ducquet offered me his daughter's dollhouse, never quite finished and no longer wanted. The price was right (thank you, Bill!) and I brought it home to work on. Six months later, here it is!
As far as I can tell, the house is a HomeTown Series Farmhouse. I found it in Dee's Delights catalog, wedged between Real Good Toys and Greenleaf. Not sure about the manufacturer, though! It's nice and heavy.
---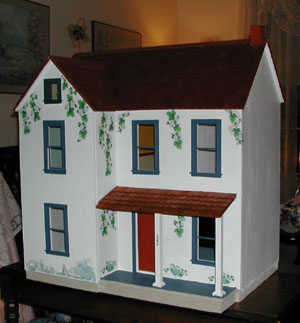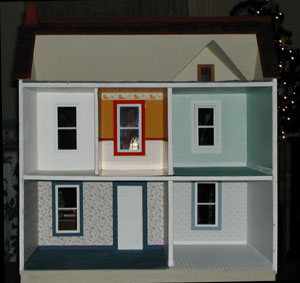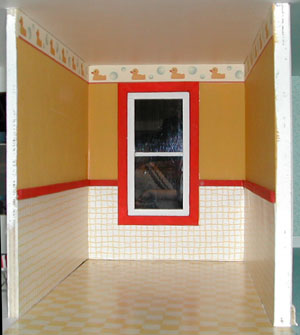 For the bathroom, I created the ducky border and used scrapbooking paper (covered in Contac paper) for the floor and walls.
---