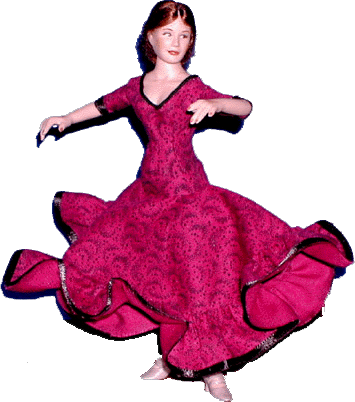 A dancer in the style of the spanish flamenco dancers. She dances even when there's no music . . . she's got music in her soul!
---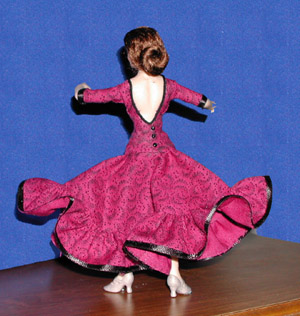 This is one of my weekend dolls - once I started her, I could NOT put her down until she was finished! She was very particular about what she wanted to wear, too. Nothing else but that magenta would do!
This particular doll is the Olivia mold by Gina Bellous, and was poured and painted by Bonnie Sanford of Wee Whimsies.
---