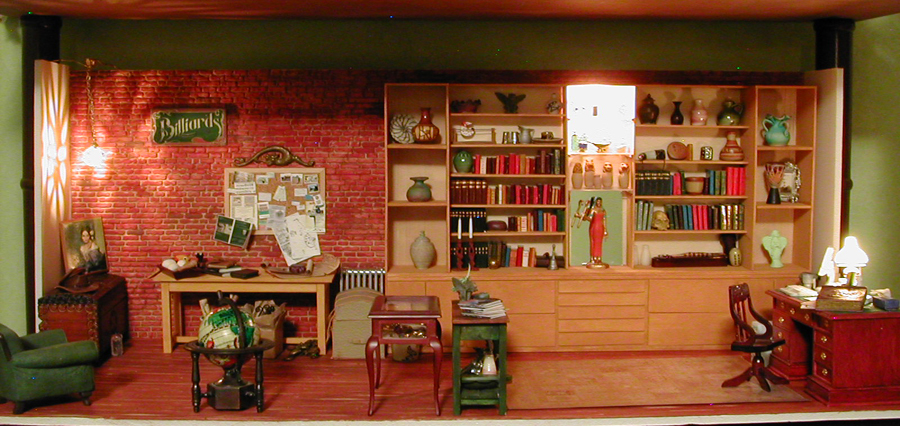 Welcome to the Gallery! These are close up shots of items featured in the study.

---
Pottery by Alex Meiklejohn. He's frequently seen at Molly Cromwell's Miniature shows, and I love stopping by his table to see the new things he's created.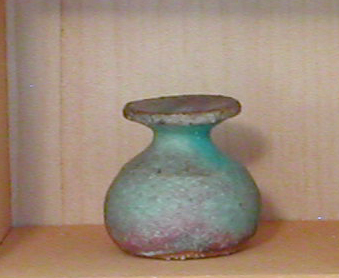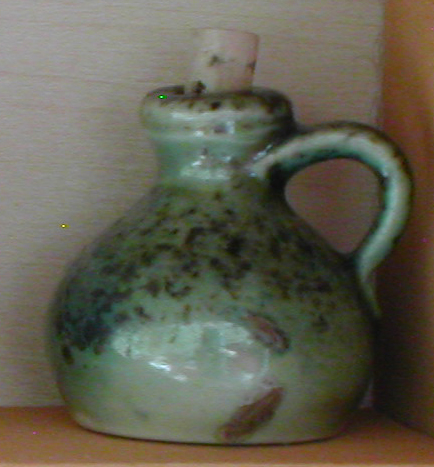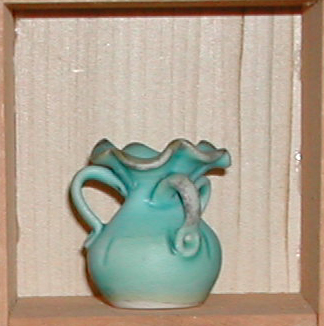 ---
A soapstone vase by Jeff Spera of Sword in the Stones. You can find his beautiful work on eBay.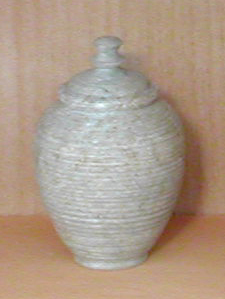 ---
CNC Pottery - a chinese vase with a Raku finish. Carolyn Nygren Curran.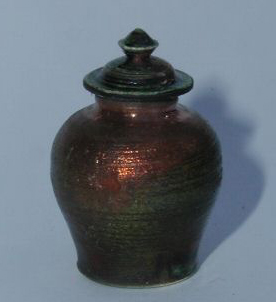 ---
A beautiful turned vase by Doug Crawforth. Made from Alaskan Birch, Saxele, Red Siris, and Maple.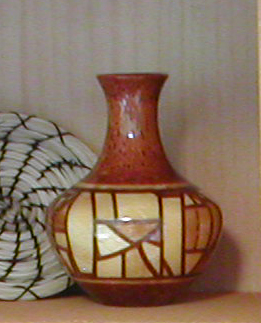 ---
A turned vase by Rick and Marilyn Smith of Firewood Treasures. Made out of Cocobolo wood.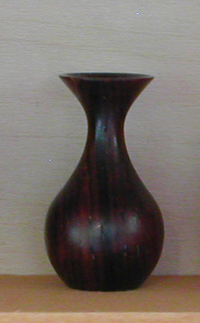 ---
A vessel by Vernon Pottery. Falls Church, Virginia . . . purchased at Miniatures in the Attic.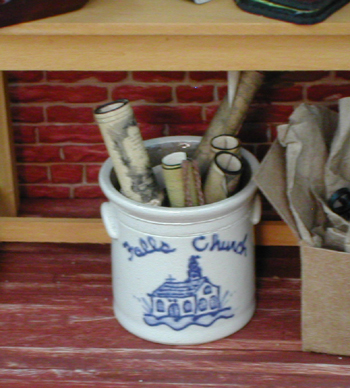 ---
An African drum. Found this as a keychain at World Market. The chain part came right out! The photo behind it is an ancestor of the archaeologist.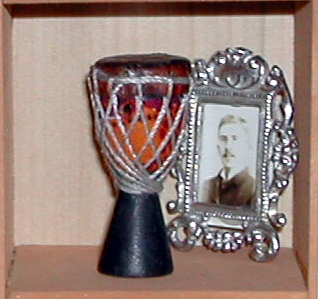 ---
A toy clown on the parallel bars. Made by Gerry and Marsh Warner of Warner's Miniatures. It really works!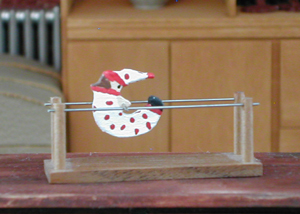 ---
Items made by Me
---
A jade FIMO angel.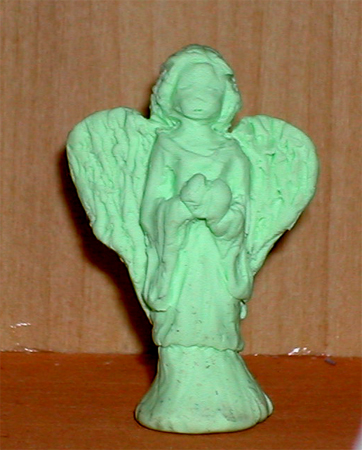 ---
Books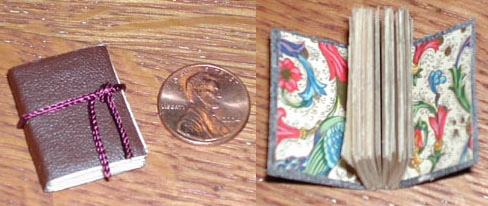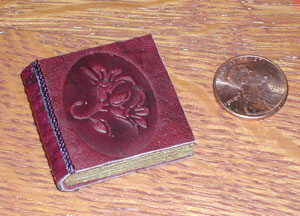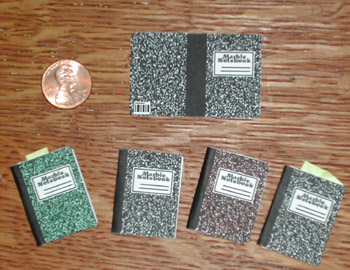 ---
Modern Cameras
Had to make them. I can't find them for sale!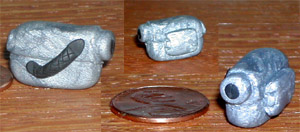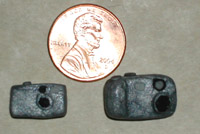 ---
Sake Flask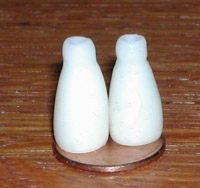 Canopic Jars
A baboon, a falcon, a human, and a jackal. No entrails, sorry.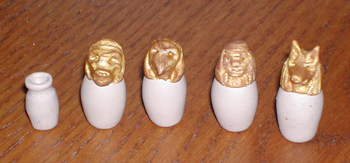 ---

Katana



A Japanese Katana.
---
---