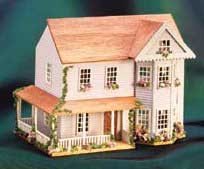 This is the Victorian Bay Kit. The picture on the right is the prototype from Northeastern Scale Models. It's also my first attempt at making something in a scale other than 1:12". I found it surprisingly easy!
The pieces were laser cut and fit together well (except for the tab and slot pieces - but they were easy to cut off). Mistakes are very forgivable and easy to cover up. You can put an amazing amount of detail in them - and yet spend less time on it.
Furniture and accessories are affordable compared to many of their one inch scale counterparts. They take up less room, the paint and glue take less time to dry, and you can do a lot of fool-the-eye accents that will come out looking great.
I really enjoyed working on this, and hope to be able to do more in the future.
---
My take on the Victorian Bay.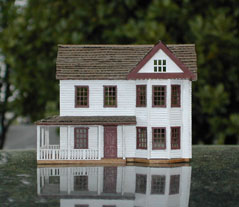 &nbsp &nbsp &nbsp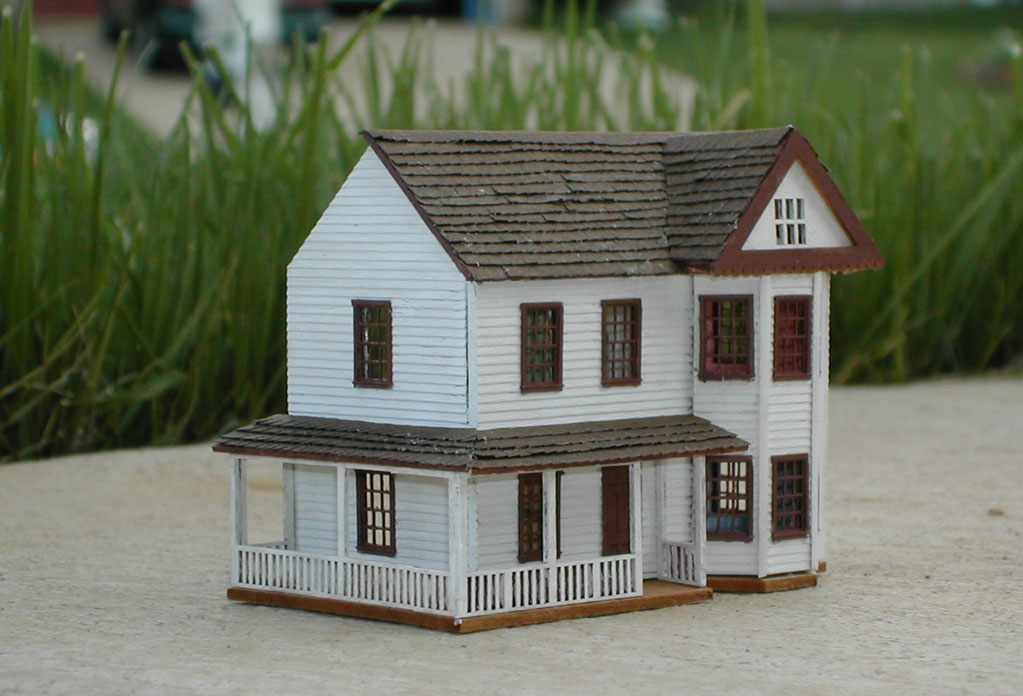 ---
The shingles are made out of strips of construction paper, with cuts spaced out to represent the shingles. Using a narrow mechanical pencil and a piece of posterboard, I drew lines to create floorboards and painted kitchen tiles. I printed out a narrow striped wallpaper from www.printmini.com for the Green Room. The rug in the living room is cut out from a catalog.
---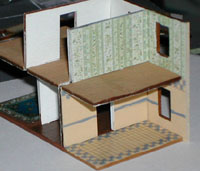 &nbsp &nbsp &nbsp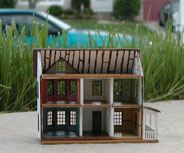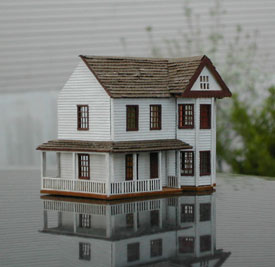 ---
Check out these links for some great 1/144" houses and accessories.
---