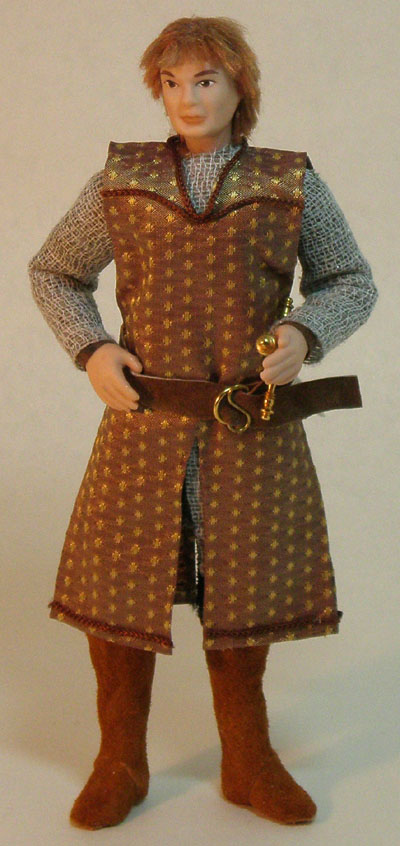 A Knight of the Realm, defender of the soil, protector of the crown . . . Sir Lawrence has finally received his finished surcoat. It took several years to find the right fabric, but I'm so glad I waited!
---
Another of my weekend dolls - and one of the few male dolls I've finished. I found an interesting piece of fabric in the remnant section of JoAnn fabrics, and thought it would be great for chain mail. And so it was! I had no idea what kind of fabric it was, although my sister later told me that it's grey interfacing.
I did a LOT of research for this doll, as I had no idea how chain mail was shaped. Along the way I learned about hose, boots, heraldry, surcoats, and probably would have gotten into hair next. He's still in need of a few more accessories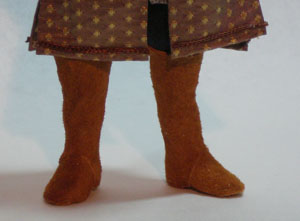 This was also my first attempt at making shoes. Again, I did my research. www.costumes.org is quickly becoming my clothing research starting point. I found a pattern for the shoes at Marc Carlson's site. Change the height to 2" and you're set with a one inch scale pattern.
Re-enactments are VERY popular, and there are a lot of resources out on the web. Visit www.sca.org to find out more about medieval and renaissance shows.