I was first introduced to miniatures by my great grandfather, Jacob C. Knupp, who designed and built my first dollhouse when I was five. I didn't know how unique it was until I began looking at house kits to build.
The dollhouse is colonial style, and opens in the front and back. It is just like a real house, with rooms in front of each other. The front walls are hinged to open, and the house turns to open in the back. There are four rooms in front, four rooms in back, two halls, and the roof is hinged for attic access. I have it decorated in a late Victorian/Early Edwardian style.
The house is a constant work-in-progress, and also my "play" house. I grew up playing with it, and I intend to keep it play safe for everyone!
---
The outside of the house.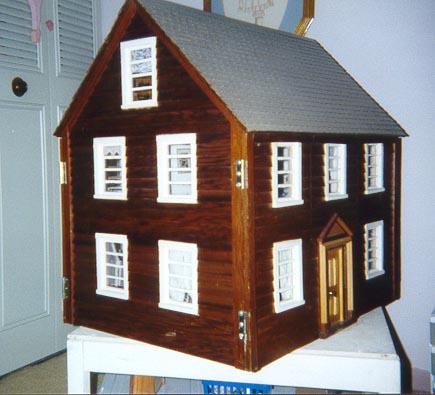 &nbsp &nbsp &nbsp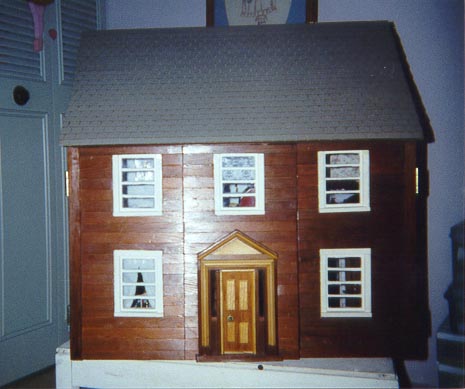 Click on the pictures below for a closer look.
---