---
Skill Books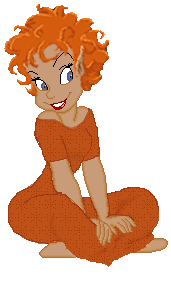 Improve your knowledge!
For every level you gain, you earn a Build Point. With enough build points, you can progress to the next skill level by purchasing and reading skill books. The number of build points needed to learn a skill varies from toon to toon.
You can learn new skills at the locations listed below!
---
Cut Purse Academy
Location: 3 down from East Leinster Teleport
Proprieter: Keith
Skills Sold: (all levels)
Acrobatics
Critical Strike
Lockpicking
Pickpocketing
Detect Traps
Unarmed Combat

&nbsp
---
Academy Arcanus
Proprieter: Marcus (He's in every store - one busy guy!)
Locations:
East Leinster: 3 down, 4 left
Drune: 2 up, 1 right
MonMouth: 1 left
Wen: 1 down, 2 left
Skills Sold: (all levels)
Daggers
Elementalism
Meditation
Mysticism
Necromancy
Sorcery
Thaumaturgy
Theurgism

&nbsp
---
Traveler's Union
Location: 1 right, 2 down, 2 right from Kurz Teleport
Proprieter: Ellen
Skills Sold: (all levels)
Alchemy
Armor Smithing
Meditation
Theurgism
Weapon Smithing

&nbsp
---
The School of Hard Knocks

Proprieter: Peter (also in all stores)
Locations:
Caer Fandry - 2 right, 1 down, 1 right
Murias - 2 down, 3 right
West Leinster - 3 up, 4 right (1 down from this shop is a "training grounds" where players can PVP.)
Skills Sold: (all levels)
Axes
Clubs
Daggers
Long Swords
Maces
Mauls
Shield Usage
Short Swords
Two Handed Swords
Throwing Weapons

&nbsp
---
Learning Emporium
Location: 1 down, 2 right from Usk Teleport
Proprieter: Parker (who knows how Usk was founded)
Skills Sold: (all levels)
Axes
Clubs
Daggers
Long Swords
Maces
Mauls
Shield Usage
Short Swords
Two Handed Swords
Throwing Weapons

&nbsp
---
Institute of Warfare
Location: 2 left, 1 down from Asgard teleport
Proprieter: Valkyiri (who's curious about baby dragons)
Skills Sold: (all levels)
Axes
Clubs
Daggers
Long Swords
Maces
Mauls
Shield Usage
Short Swords
Two Handed Swords
Throwing Weapons

&nbsp
---
Desert Spells
Location: 1 up from Arimathor Teleport
Proprieter: Hoodani (knows about the origins of the Arimathor desert)
Skills Sold: (all levels)
Daggers
Elementalism
Meditation
Mysticism
Necromancy
Sorcery
Thaumaturgy
Theurgism

&nbsp
---
Magic Tomes
Location: 1 right from Silverbrook teleport
Proprieter: Pel (he'll tell you a couple of limericks!)
Skills Sold: (all levels)
Daggers
Elementalism
Meditation
Mysticism
Necromancy
Sorcery
Thaumaturgy
Theurgism

&nbsp
---

&nbsp &nbsp

&nbsp &nbsp

&nbsp &nbsp


&nbsp &nbsp

&nbsp &nbsp

&nbsp &nbsp

---
---