---
Realm Citizens
---
You will meet many people in your travels through the Realm. Some are friendly, some are not. Some have been here for many years, others for only a short time. People of all time zones and walks of life are present in this place. The Realm is noted for its strong sense of community among the players. These pages are dedicated to those friends!
Note: All are welcome to submit their own information! See the bottom of the page for details.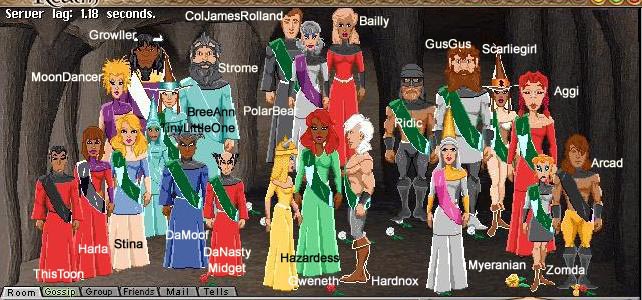 ---
Realm Citizens Directory! Toons are listed alphabetically. Scroll through the sections below!
A - E
F - K
L - R
S - Z
---
Trying to remember the names of someone's alt? Search here to see if they're listed. (Remember to MM Aggi or send an email to get added to the search!)
---
Many have obtained the coveted Baldric of Satori. View their names in the
Hall of Fame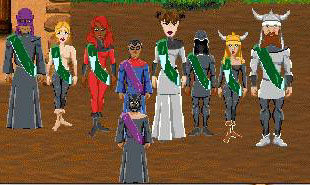 ---
The people listed on this site have graciously donated their information. If you would like to be featured here, that's wonderful! Please send:

The Toon face picture of your main character(from the attributes tab), in .jpg format
That main toon's name, as well as the names of your alternate characters (that you want known)
A real life picture (optional),
Your birthdate - but not the year! (optional).
Your Location - State, Province or Country. Town name is optional.

Send them to .

If your information here is incorrect or needs to be updated, please let Aggi know so it can be corrected. If you have problems getting a pic of your toon face, let Aggi know on the game and she will do it for you.
---

&nbsp &nbsp

&nbsp &nbsp

&nbsp &nbsp


&nbsp &nbsp

&nbsp &nbsp

&nbsp &nbsp

---
---