---
Aggi's Links - Great Stuff on The Internet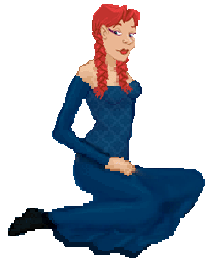 Realm Related Links
The Realm Online The Official website of The Realm.
The Realm Oracle The place to find complete information on playing.
The Realm on Facebook Keep in touch!
&nbsp
&nbsp
&nbsp
---
Web Comics
8-Bit Theater: What would happen if you gave Final Fantasy characters personalities.

Dan & Mab's Furry Adventures

Order of the Stick

WTF Comics(based on EQ)

Dominic Deegan - Oracle for Hire

Angel Moxie

Catena Manor
&nbsp
---
Fun Stuff
The Grand List of Console Role Playing Cliches
Bunny Survival Tests (marshmallow peeps!)
---
"Other" Online Games
Dave Barry's List of Productivity Enhancers
---
Graphics
Aon Celtic Art Web backgrounds and related decorations.
Digital Dollz are a form of artwork done entirely on the computer. You start with a base and add your own hair, costume, and if you're really good at it, faces. I have used bases from the following web sites:
Doll on the Hill Factory
(Aggi sitting on the Fun and Links pages)
Doodle Dollies
(ColJamesRolland on the Artwork pages)
Sharona's Dolls and Jars
(Hali on the Too much Realm? page)
Have a Realm web site you'd like to see on this list? Send it to me!